🎗️ Bankstown's Biggest Morning Tea at Cafe 1822 Punchbowl in support of the Cancer Council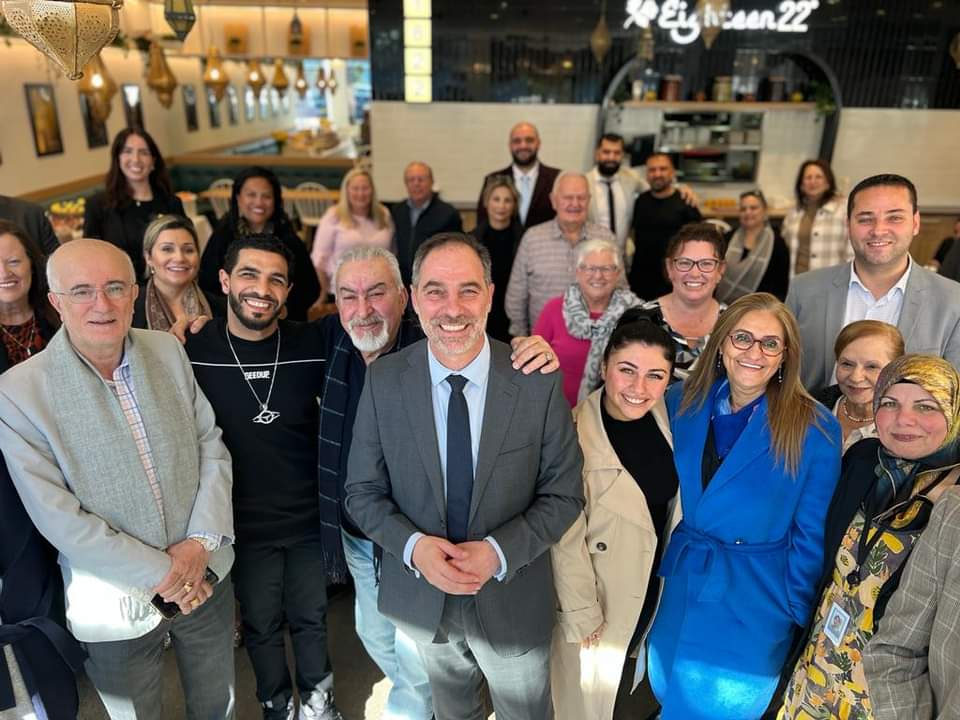 Today Mustapha Krayem Welfare Coordinator & Physical Educator representing Al Amanah College Bankstown School Principal Bassam Adra attended and witnessed a powerful gathering of community members, including Hon. Jihad Dib MP, Canterbury Bankstown Mayor Bilal Hayek, former Canterbury Bankstown Mayor and now Councillor Karl Asfour and cancer survivor Bilal Dib.
The atmosphere was filled with love, hope, and solidarity as we all came together for a cause that touches so many lives. Jihad Dib shared his inspiring insights and experiences, reminding us of the importance of supporting one another in times of need as he experienced first hand when supporting his brother Bilal Dib who recently overcame cancer.
Bilal Dib, a shining example of resilience and triumph over adversity, moved us all with his personal story of survival. His courage and determination served as a reminder that we must continue our fight against cancer and support those affected by it.
Al Amanah Bankstown has recently participated in its own Fundraiser Caps for Cancer hosted by our SRC comittee under the theme Caps for Cancer. To aid and fund Cancer research.
It was a privilege to be part of both events, which not only raised funds but also increased awareness about the vital work carried out by the Cancer Council. Together, we can make a difference in the lives of those affected by cancer and contribute to ongoing research efforts.
Let's continue supporting each other and working towards a future where no one has to face this disease alone. 🤝🎗️